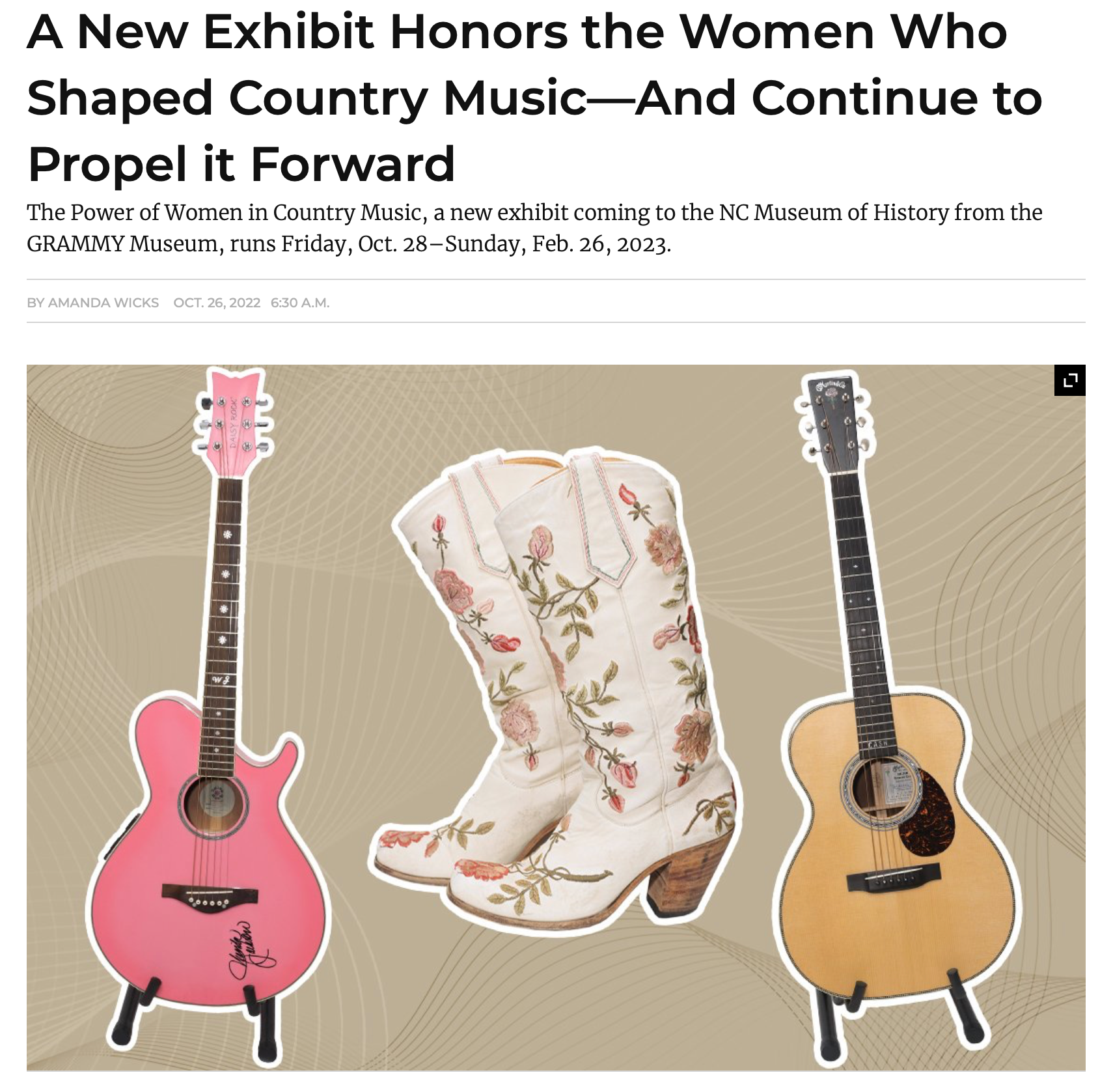 The Power of Women in Country Music, a new exhibit coming to the NC Museum of History from the GRAMMY Museum on October 28, spotlights the women who shaped country music and those who continue to propel it forward.
"Some of the most groundbreaking stuff that's happened in country music has happened because of women," says the Durham musician Rissi Palmer, who also hosts the Apple Radio show Color Me Country. Palmer is also featured in the exhibition. 
Much of that history-making has taken place along gendered lines, but a growing number of artists, Palmer among them, have pushed for greater racial inclusivity as well. After all, many of the songs deemed "country" in the early 20th century were popular hymns, spirituals, and folk tunes that circulated in sundry communities."
You can read more about it HERE.